3 years ago
Meatloaf & Seasoned Potatoes
WHAT YOU'LL NEED
-1 lb Meatloaf Mix ground meat
-1/2 lb Ground Beef
-3 slices of bread
-1 egg, beaten
-1/4 cup minced onion
-1 1/4 tsp salt
-1/4 tsp each: pepper, celery salt, garlic salt, dry mustard, sage
-1 tbsp Worcestershire sauce
This is another combine-and-move-on recipe.  Throw everything in a bowl and mix it together.  My dad and I prescribe to the Anti-Spoon philosophy of mixing when it comes to this recipe, which pisses my mother off to no end.  But it seems to work best, the ingredients are combined faster and more thoroughly.  Plus, it feels really gross.
Once it's all mixed together, press it into an ungreased loaf pan and put in the oven at 350 degrees for an hour and a half.
SEASONED POTATOES: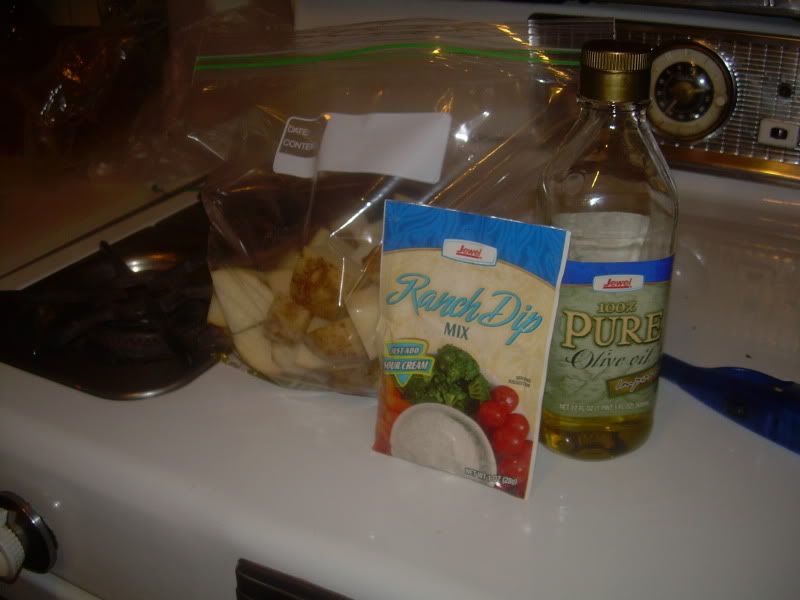 -4 or 5 large potatoes, cubed
-Olive oil
-1 packet dry ranch salad dressing
-1 large zippered storage bag
Dump all of the chunked potatoes into the bag with a drizzle of olive oil and the packet of salad dressing.  Shake it like a polaroid picture.
Spray down a cookie sheet and spread the potatoes out.  Pop them in the oven at 350 for 20 minutes or so, until the potatoes start turning brown.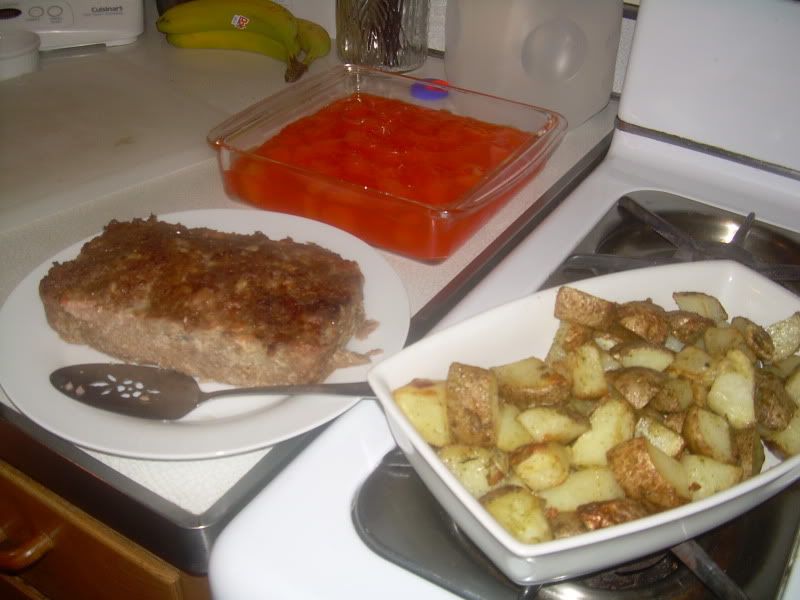 E