3 years ago
Super Easy Guacamole
WHAT YOU'LL NEED: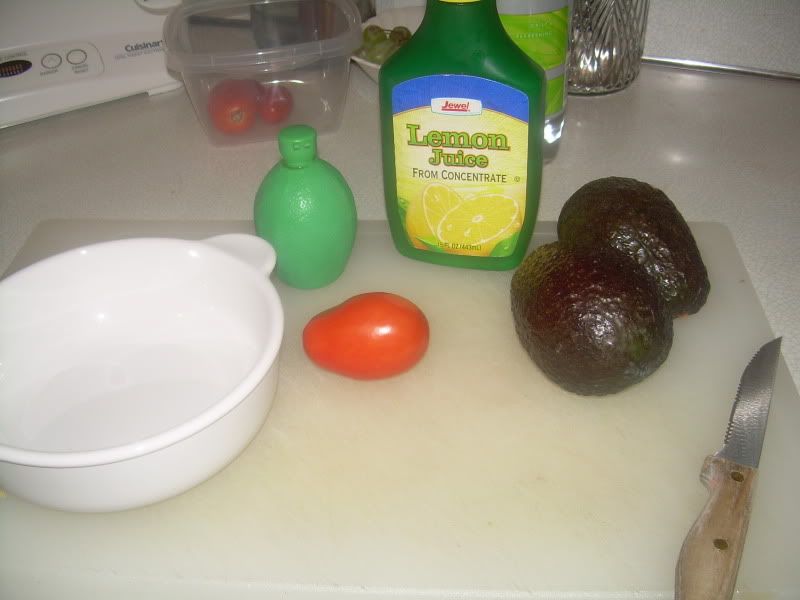 - 2 avocados, ripe (soft to the touch, but not squishy)
-1 small tomato
-Lemon juice
-Lime juice
-Cilantro, if you have it (I never do)
Cut the avocados in half and take out the pit, then scoop the guts out like a pumpkin and dump them in a bowl (get EVERYTHING out of the skins, even the darker green stuff, but DON"T USE ANYTHING BROWN).  Mush it a little with a fork, just to get things started, and add in a squirt or two each of the lemon and lime juice to taste.  It's all about what you like.  Chop up the tomato and cilantro and throw that in there too, then mush it really well with the fork until it gets to the consistency you like.
Yep, that's it.
E